Heat Pump Water Heater (HPWH)
Incentive for Contractors
BayREN and participating Bay Area electricity suppliers are offering an incentive up to $1,000—paid directly to licensed contractors—for replacing their customers' natural gas or propane residential water heaters with high efficiency heat pump water heaters (HPWH).
​
You can browse Qualified Products by clicking here.
​
Frequently Asked Questions
FAQs
What do Heat Pump Water Heaters cost?
---
They cost more than gas or conventional electric water heaters, but the energy savings can make up for the initial cost difference. Installation costs may include an upgrade to the electrical service panel. Planning for HPWH installations ahead of time and when financing other projects may help bring down the overall cost of the electrical work.
---
Is installation difficult?
---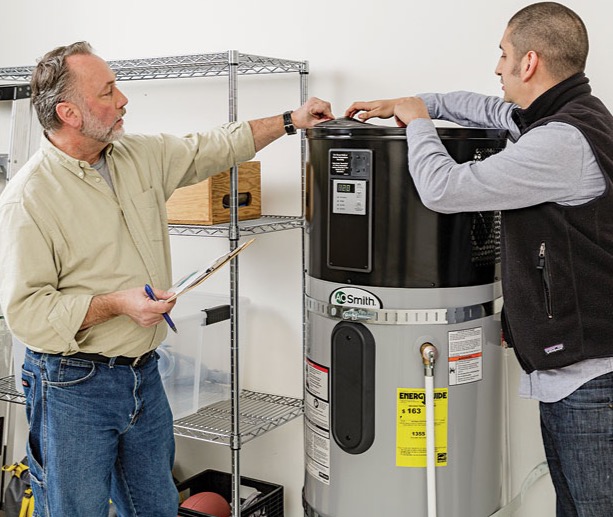 No, but not all contractors have HPWH experience. Your customer should use one who does, and one who is enrolled in the rebate programs.
---
Are there rebates for HPWHs?
---
Yes! Rebates are currently available to homeowners all across the region. Look at the list of rebates and incentive programs at the top of the page for more information.
---
---
Resources
Why should contractors install HPWHs?
​
Resources for Potential Customers
​
Incentives are paid for by participating agencies: MCE and EBCE.